Felicity "Fliss" Shapter (Manager/Safeguarding lead)
Fliss has substantial academic and practical experience working with the early years foundation stage (0-5 years) children, gained over the last 20 years. She has extensive training in speech and language techniques and working with children with autism. Fliss is extremely passionate about promoting language and social development and in creating a nursery which will engage and enthuse children of all ages.
Qualification: Level 6 Early Years Professional Status

Gemma Lawrence (SENCo/Deputy Manager)
Gemma is a QTS-qualified teacher and SENCo. She has worked with the early years and education for 11 years. She has worked in both mainstream and special needs schools. Gemma is passionate about delivering a high standard of care and education for all children regardless of additional needs or disabilities. She believes there should be no barriers to learning and her favourite story is Pumpkin Soup by Helen Cooper.
Qualification: (Qualified teacher, QTS, Level 6, Qualified SENCo)

Maria Gonzalez  (Toddler room lead)
Maria is a highly experienced and intuitive staff member. She is caring and engaging and works closely with the children in her care to ensure a secure emotional base. Maria encourages creativity and exploration in her toddler room group and they are often seen with big smiles on their faces! Maria also teaches our toddlers and Preschool Spanish lessons to broaden their cultural awareness. Maria is extremely kind and her favourite story is the very hungry caterpillar by Eric Carle.
Qualification: NVQ level 4

Naomi Harris (Upper Pre-school lead)
Naomi is Level 3 qualified in childcare and has 14 years experience in the sector. She leads our upper pre-school, working with our older three and four year olds to expand their learning, become more independent in their thinking and actions and to prepare for school. Naomi is extremely skilled at providing activities and experiences which follow the interests and fascinations of the children and also expand their learning based on their specific needs. Naomi works tirelessly to provide a positive experience for all children. She is very creative and her favourite story is The Gruffalo by Julia Donaldson.
Qualification: Level 3 NVQ in Early Years/Childcare.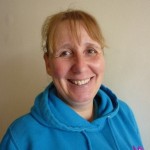 Sam Palmer (Lower pre-school lead/Deputy Safeguarding lead)
Sam is Level 3 qualified in childcare and has 14 years experience working in both Early years and Education. Sam works with the group of children who have moved on from the toddler room but still have an additional year before school. With this group Sam works on teaching important independence skills such as toilet training and beginning to self-dress along with independent thoughts and exploration.  Sam is our champion for phonics and her favourite story is room on the broom by Julia Donaldson.
Qualification: Level 3 NVQ in Early Years/Childcare.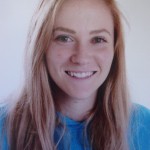 Ayesha Wiseman (toddler room practitioner/1:1 support)
Ayesha is a dedicated and thoughtful practitioner. She cares deeply about the children in her care and is constantly thinking of ways to improve their experiences. Ayesha is nurturing and attentive and works extremely hard to ensure that all children get the most out of their time at Purple Childcare. She has a great nature when it comes to caring for our children with additional needs and her favourite story is were going on a bear hunt by Michael Rosen.
Qualification: working towards her NVQ level 2 in childcare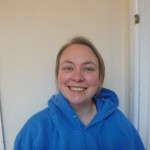 Nessa Collings (Preschool and Baby room Practitioner)
Nessa is passionate about working with young children and has 10 years experience working in childcare and the Early years. She is level 5 qualified and has been keen to develop her career in childcare for many years. Nessa brings her enthusiastic and caring nature to our nursery. She is extremely skilled in working across all ages in the Early years and her favourite story is Aliens love underpants by Claire Freedman and Ben Cort.
Qualification: Early years foundation stage degree (level 5)