Felicity "Fliss" Shapter (Manager)
Fliss has substantial academic and practical experience working with the early years foundation stage (0-5 years) children, gained over the last 18 years. She has extensive training in speech and language techniques and working with children with autism. Fliss is extremely passionate about promoting language and social development and in creating a nursery which will engage and enthuse children of all ages.
Qualification: Level 6 Early Years Professional Status

Hannah Ross (SENCo)
Hannah is a QTS-qualified teacher and has worked with the early years foundation stage for 6 years. She has worked in both mainstream and special needs schools. Hannah is passionate about delivering a high standard of care for all children regardless of additional needs or disabilities.
Qualification: (Qualified teacher, QTS, Level 6)

Kayleigh Pratt (Toddler room lead, deputy manager)
Kayleigh is a highly experienced and intuitive staff member. She is caring and engaging and works closely with the children in her care to ensure a secure emotional base. Kayleigh encourages creativity and exploration in her toddler room group and they are often seen with big smiles on their faces!
Qualification: NVQ level 3

Megan Day (Upper Pre-school lead, curriculum lead)
Megan is a qualified teacher with recent experience in reception class. She leads our upper pre-school, working with our older three and four year olds to expand their learning, become more independent in their thinking and actions and to prepare for school. Megan is extremely skilled at providing activities and experiences which follow the interests and fascinations of the children and also expand their learning based on their specific needs. Megan works tirelessly to provide a positive experience for all children.
Qualification: Qualified teacher, QTS (level 6)

Lara Norton (Baby room lead)
Lara has over ten years experience in childcare and has previously been a deputy manager in a large setting. She has a level 3 qualification and is passionate, dedicated and enthusiastic. Lara works with our youngest children to nurture and develop their confidence, communication and physical skills.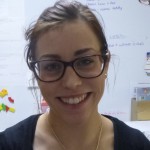 Samantha Knight (Lower pre-school lead)
Sam works with the group of children who have moved on from the toddler room but still have an additional year before school. With this group Sam works on teaching important independence skills such as toilet training and beginning to self-dress along with independent thoughts and exploration.  Sam brings an extra element of creativity and messy play to our preschool!
Rosie Johnson (toddler room practitioner)
Rosie is a dedicated and thoughtful practitioner. She cares deeply about the children in her care and is constantly thinking of ways to improve their experiences. Rosie is nurturing and attentive and works extremely hard to ensure that all children get the most out of their time at Purple Childcare
Qualification: Early years foundation stage degree (level 5)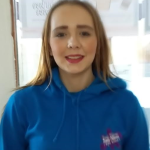 Chloe Sanders (Practitioner)
Chloe is passionate about working with young children and has been keen to develop a career in childcare for many years. She has experience in a handful of different Bristol nurseries and is enthusiastic and energetic.
Qualification: NVQ level 2

Julia Klejnert (Practitioner)
When Julia finished her student placement at Purple Childcare we couldn't bear to let her go! She is now a full member of staff and has formed brilliant relationships with children of all ages. Julia is caring and full of energy and is an excellent addition to our team.
Qualification: NVQ level 2