Our home from home nursery is registered to take 41 children; 9 babies (below 2 years), 8 toddlers (below three years) and 24 pre-schoolers (three years plus)
We are a family team with a strong background in early years education and special educational needs. Felicity (owner/ manager) is a qualified Early years professional (level 6) with over sixteen years experience in the childcare sector. Hannah (co-owner/ manager) is a qualified teacher (level 6) with fourteen years childcare experience. Our experiences with young children and those with SEN have informed our practice and vision. We strongly believe in the empowerment of children; in teaching children to communicate and manage themselves effectively and in helping children to reach the fullest extent of their potential
If you would like to register a place for your child please download an enrollment form: Purple Childcare Welcome Pack and return by email to admin@purple-childcare.co.uk.  To secure your place you will need to pay a fully refundable deposit of £100.
We have spent months renovating the site to provide a nurturing, home from home learning and
exploring space for children and babies. Our spaces are designed to be comfortable, exciting and engaging for each age group.
Baby room (12-24 months)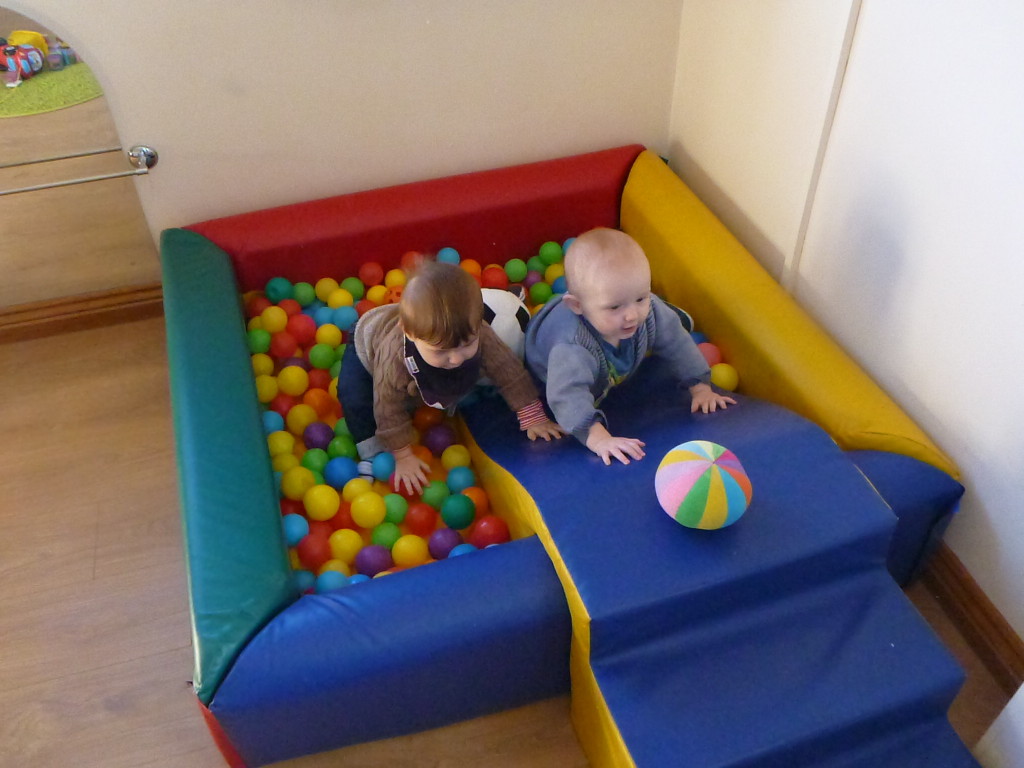 Upstairs we have a large baby room including a variety of soft play equipment to encourage physical development and sensory and heuristic play tools to engage children with exploration of their environment.
There is a sleep room adjoining the baby room allowing children to nap within their normal routine.
Our baby room is run by Lara Norton. Lara has 9 years experience working with young children and babies and has a level 3 qualification. She has worked with Purple Childcare for 18 months, she is dedicated and nurturing and skilled in promoting early communication and social skills. The children in Lara's care flourish and are exceptionally well settled and happy within the nursery setting.
Toddler room (24-36 months)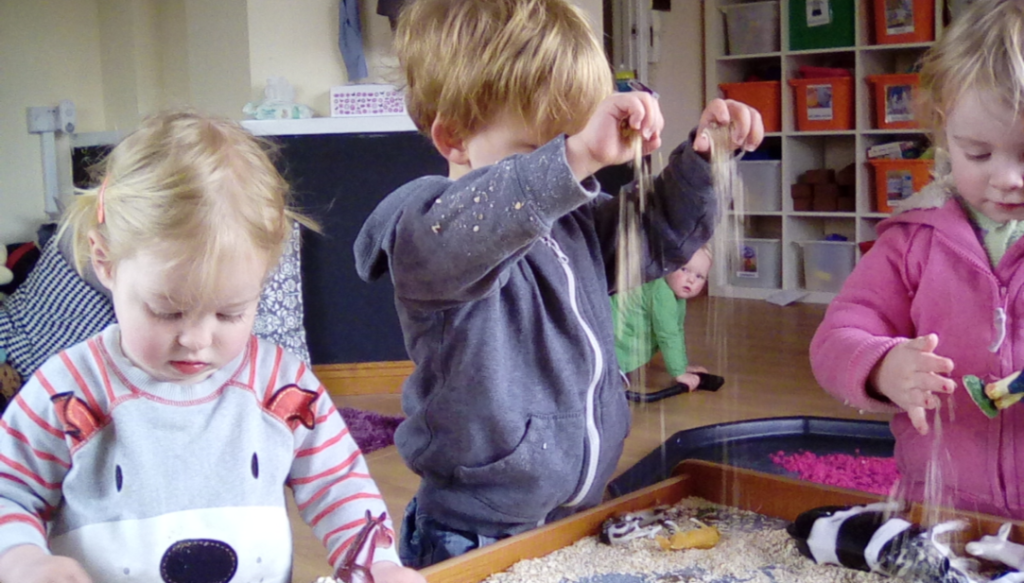 Downstairs we have a comfortable toddler room with a door leading to the garden outside to encourage free-flow play. Toddlers have a well equipped room with a role play space, home corner and soft sleep and sensory area.
Our toddler room is run by Kayleigh Pratt.  Kayleigh has a wealth of experience and forms excellent relationships with the children in her care.
Our Toddlers loosely follow a play- based curriculum following their interests. Their play and learning goals are set by Kayleigh  along with input from parents.
Our toddlers are beginning to be more independent and explore by themselves. Kayleigh is an inventive and dedicated practitioner who works tirelessly to encourage children to reach their potential whilst having a fantastic time!
Pre-school (3 years to school age)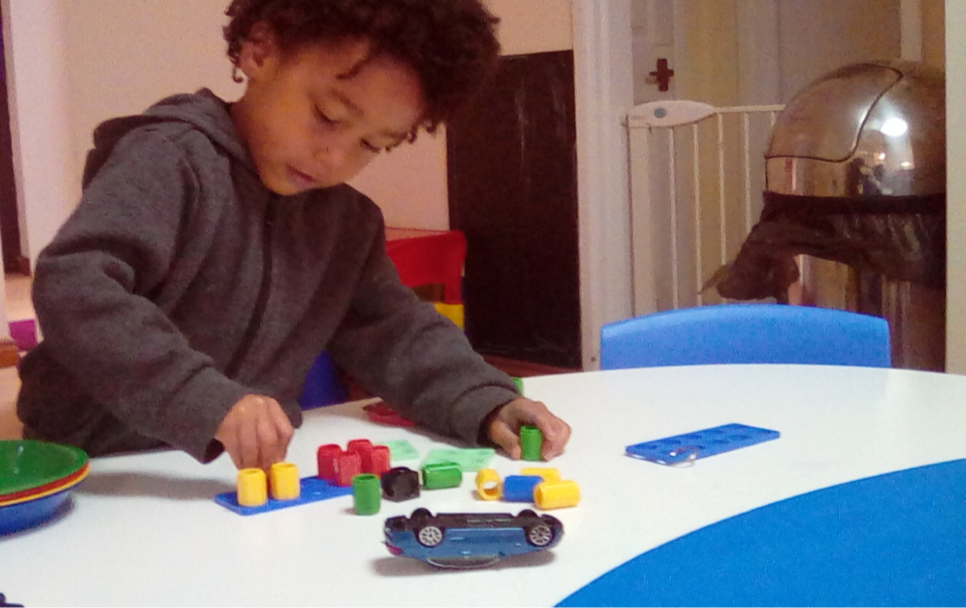 In the pre-school area we have an ICT space complete with large interactive white board and tablets. We have found this is a great way to engage children in a variety of topics as well as developing early computer and ICT skills. Leading from the ICT space is a large exploration and creative space with home corner, lego table, arts and crafts area and construction toys as well as a literacy and maths area. Pre-schoolers have their own exit to the garden space allowing free-flow play for our oldest children as well.
The upper pre-school is led by Megan Day, a qualified teacher, and our lower pre-school is led by Sam Knight, a highly skilled childcare graduate. A strong and experienced staff team means the children are constantly learning through play and engaging experiences. As the children grow towards school age we gently guide them towards school readiness whilst still making sure that learning is fun and child-led.
In pre-school children are beginning to follow nursery routines and to become more independent. They collect their own drinks and cutlery for lunch, hand out plates and cups and engage more with longer group times. The activities set for our pre-school children  follow the interests of the children and are designed to maintain the children's interests and allow them to learn and explore at their own pace. The pre-school curriculum is set by Megan and Sam along with the child's key person and parents.
Garden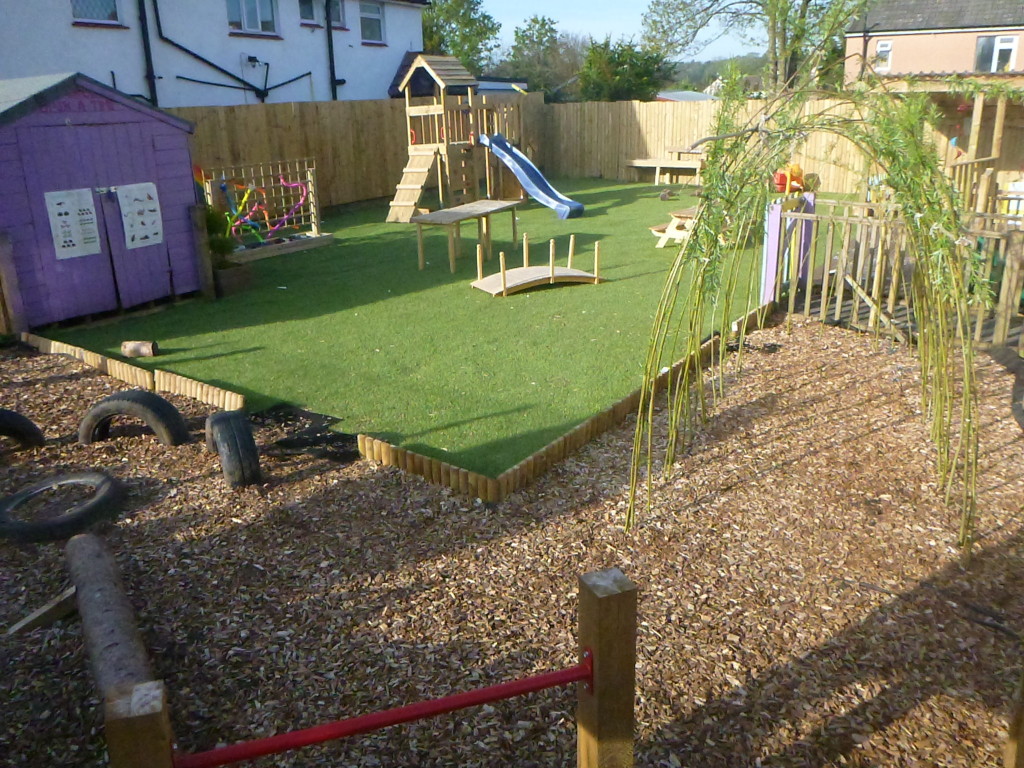 Our garden is large and has been considerably refurbished. We have a large outdoor play structure, living willow tunnel and obstacle course along with a huge sand pit and outside play house. We also have a forest school area and growing space as well as a separate sensory garden for babies. We make lots of use of our garden throughout the day (and in all weather!) as a space for learning, playing and moving. Among other things children use the obstacle course and climbing frame to practise their moving skills and learn to manage risks; they dig in the sand pit and use our water table to explore size and capacity; with support children plant vegetables, watch them grow and then eat them during snack time; children also engage in sports activities and make large dens with our den making kit. Young children enjoy exploring our smaller slide and climbing area and babies are safe to explore, move and learn in our sensory garden.
Toilets
Downstairs children have their own child-sized toilets to encourage independence with toileting skills. Children progress through the stages of toilet training, learning to flush and wash their hands from a very early age
We are very proud of our setting and our staff and would love the opportunity to show you around. If you have any queries, would like to book a tour or would like more information please contact admin@Purple-Childcare.co.uk or call 01174310836