Purple childcare have been learning about life cycles the children have been watching their caterpillars grow ready to become butterflies.
Our exploration of this topic has included.
Having our own caterpillars,
Reading the hungry Caterpillar
Having our story props
Exploring vegetables and healthy eating
Exploration trays to explore and introduce new language and Vocab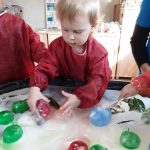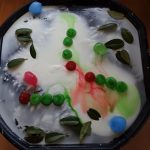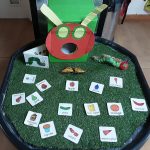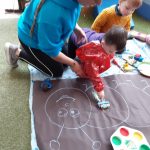 We have learnt from observing our pet caterpillars watch patiently for them to form cocoons. The ultimate reward will be releasing the butterflies next week
Next life cycle human lifecycle starting with who we are!